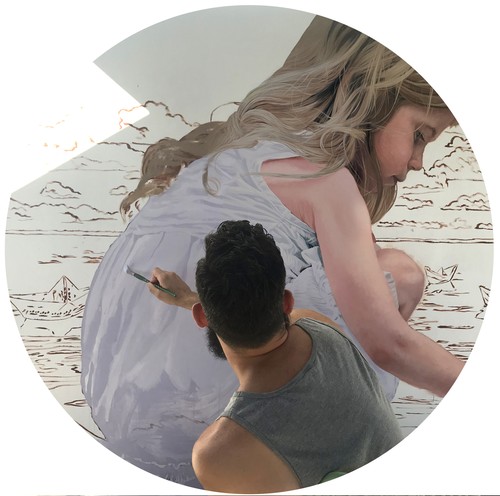 A graduate of Los Angeles' Otis College of Art and Design, Frizzell has drawn international acclaim for his work, showcasing in London, Spain, Philippines, and across the US in New York, Los Angeles, San Francisco, and at Miami for the annual Art Basel festival to name a few.
Along the way Nate has dedicated his time to exploring different mediums, learning different techniques, and finding his voice in the art world.
His work tends to lean towards figurative painting, using each subject to tell stories of self discovery and reflection. Sometimes depicting children at play, exploring their imagination, sometimes utilizing animals and masks to make symbolic connections, and sometimes just using the human figure as an exploration of color.
Whatever the subject matter, the intent is to make the viewer feel something and hopefully make a personal connection with the work. The goal, in the end, is for the viewer to decide what each piece of art means.
Between group and solo shows Nate has worked as a designer, an illustrator, an instructor, and a muralist. He currently lives and works in Los Angeles, CA.